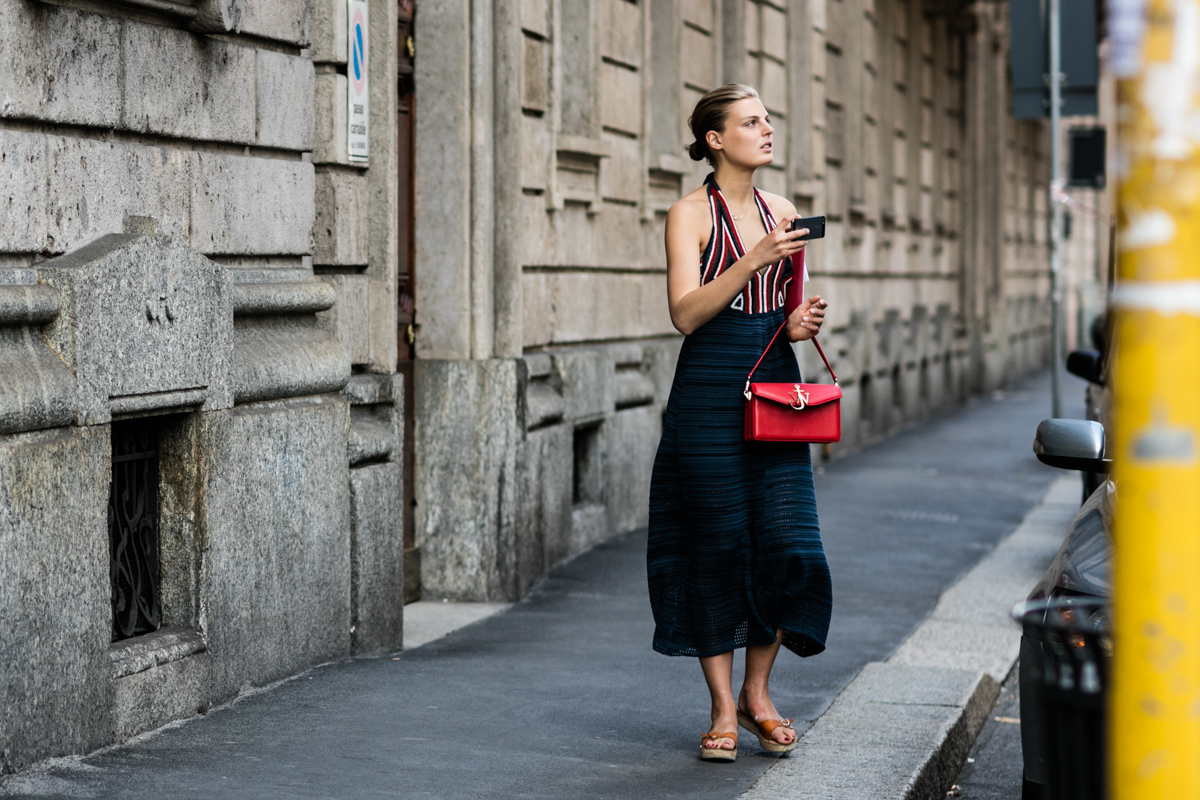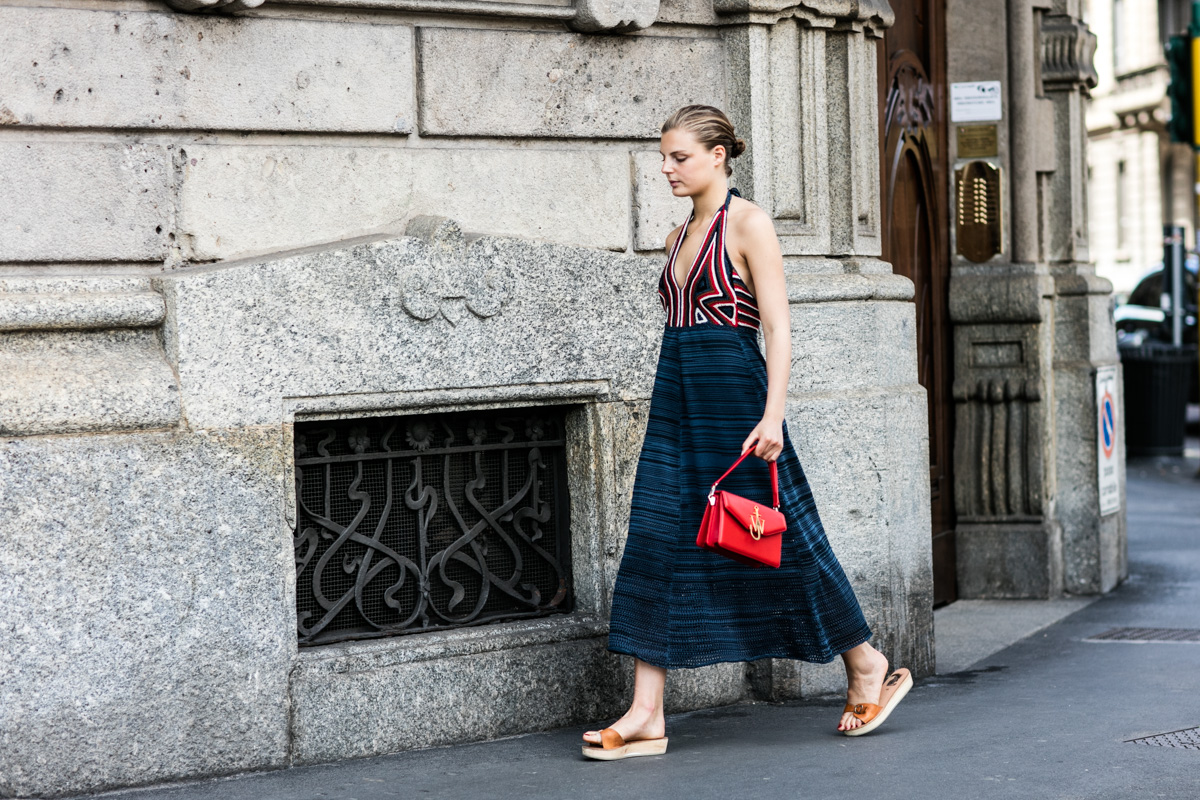 I've really enjoyed these days in Milan. The few women that were around Men's fashion week were really well dressed, some of them matching the male show goers with Men's inspired cuts but there were also a lot of beautiful colourful dresses.
What I loved is the fact that most of the outfits felt truly authentic which I think has to do with the fact that this is not a major fashionweek. There were clothes to discover that I haven't seen everywhere yet.
Like this dress by Rachel Comey on Claire Beermann that worked so seamlessly  against the Milanese backdrop.