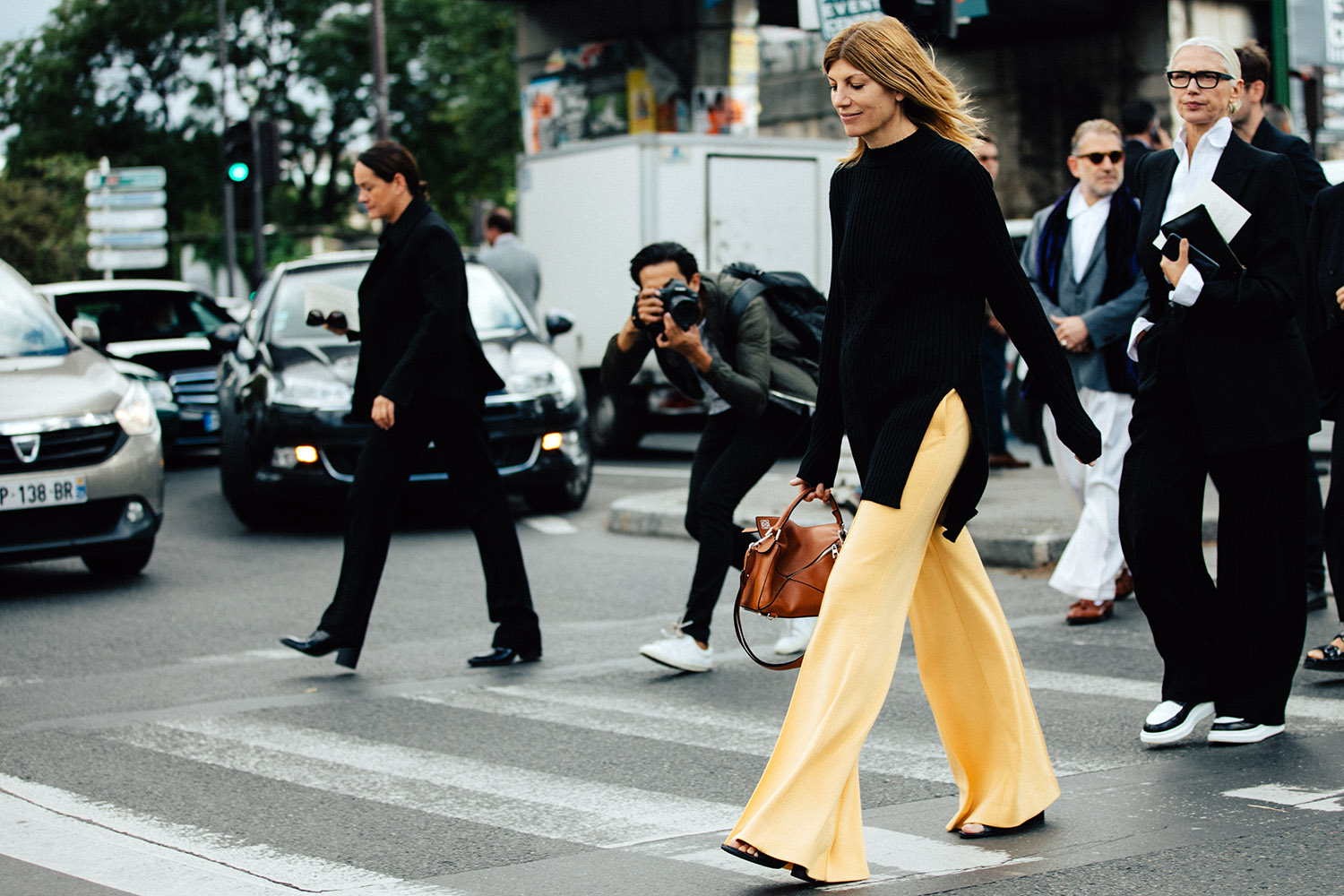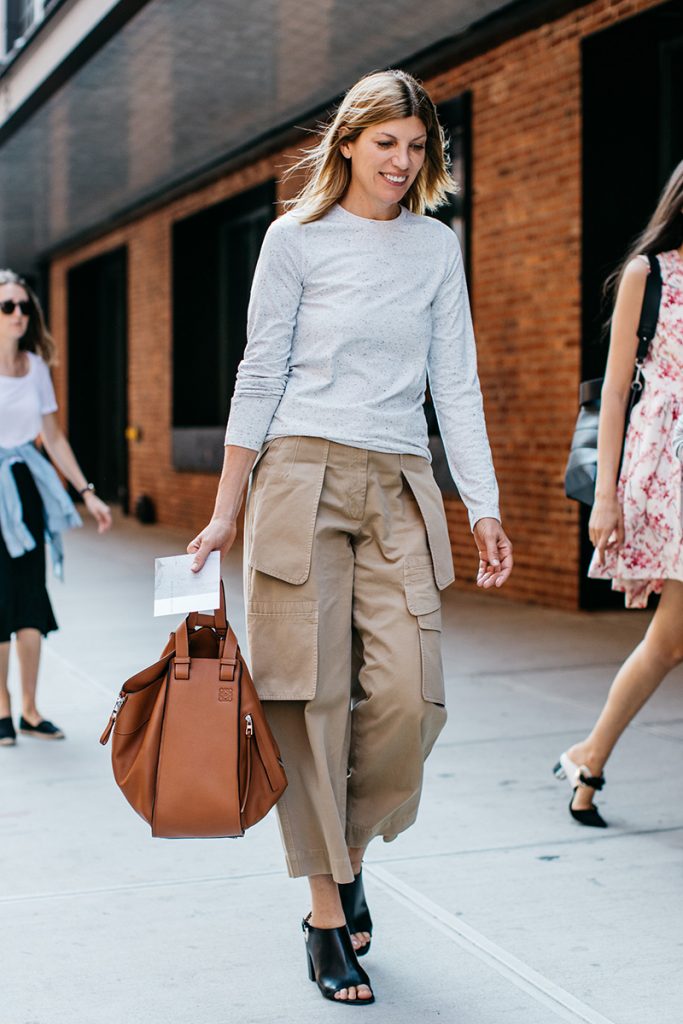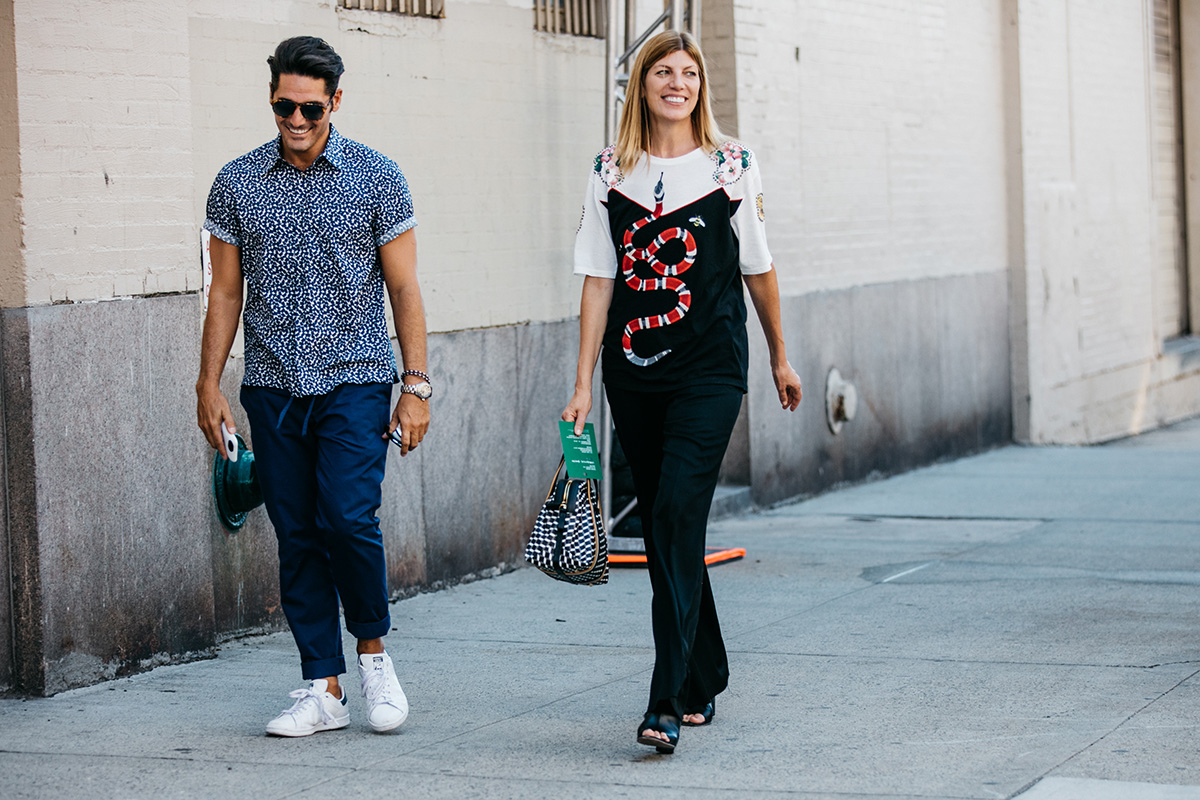 I'm a big fan of Vogue's Market Director of Fashion and Accessories, Virginia Smith. Why ? While there are ongoing discussions on street style's authenticity, she is one of those that make me disagree (and make me continue to do my job) and keep me inspired.
Because after one month of travel and weeks of additional work and being sick, I can finally look at my fashionweek archive with a fresh eye and I am honestly excited at what I find.
In Virginia's case the wider trousers, the layering, the charming prints and the right proportions, she is an example of a woman who has found her style and remains playful without overdoing it. I personally love the fact that these looks are comfortable and easy to copy too, wide trousers and outdoor pajama wear being my all-time favourites.