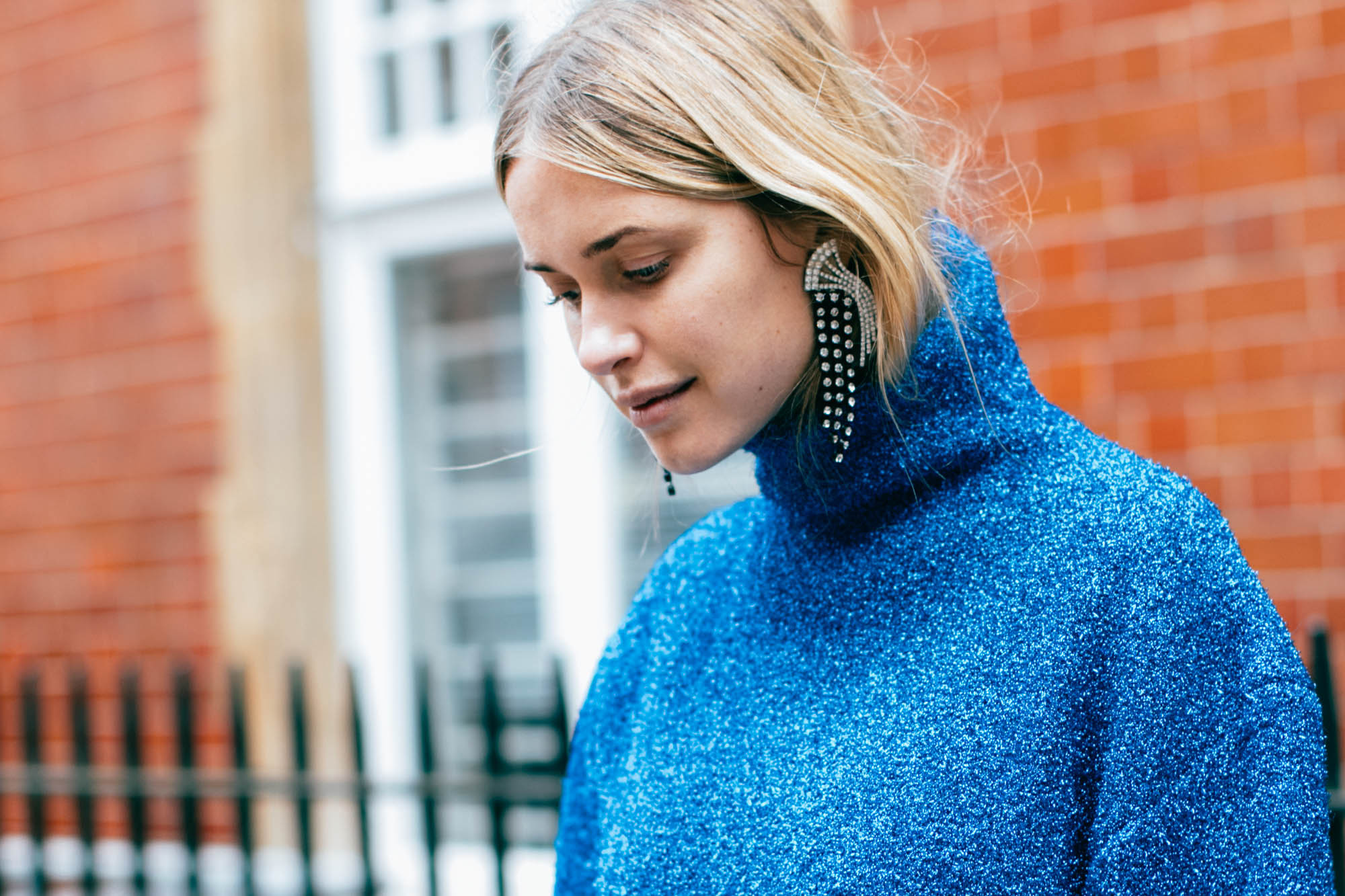 There is so much to love about Pernilles look, the Balenciaga sweater (sorry, really hard to find now !) the legging type pants with a shoe strap and the white boots. Also, the big crystal earrings !
Sure, Pernille is not afraid to wear a statement piece any time of the day – I'm instead looking into a big bling bling piece for colder/party season.
Check Blanca Miro below for a similarly strong ear-sensation look and some shopping suggestions.
Here are some more amazing cocktail bling suggestions by Saint Laurent.