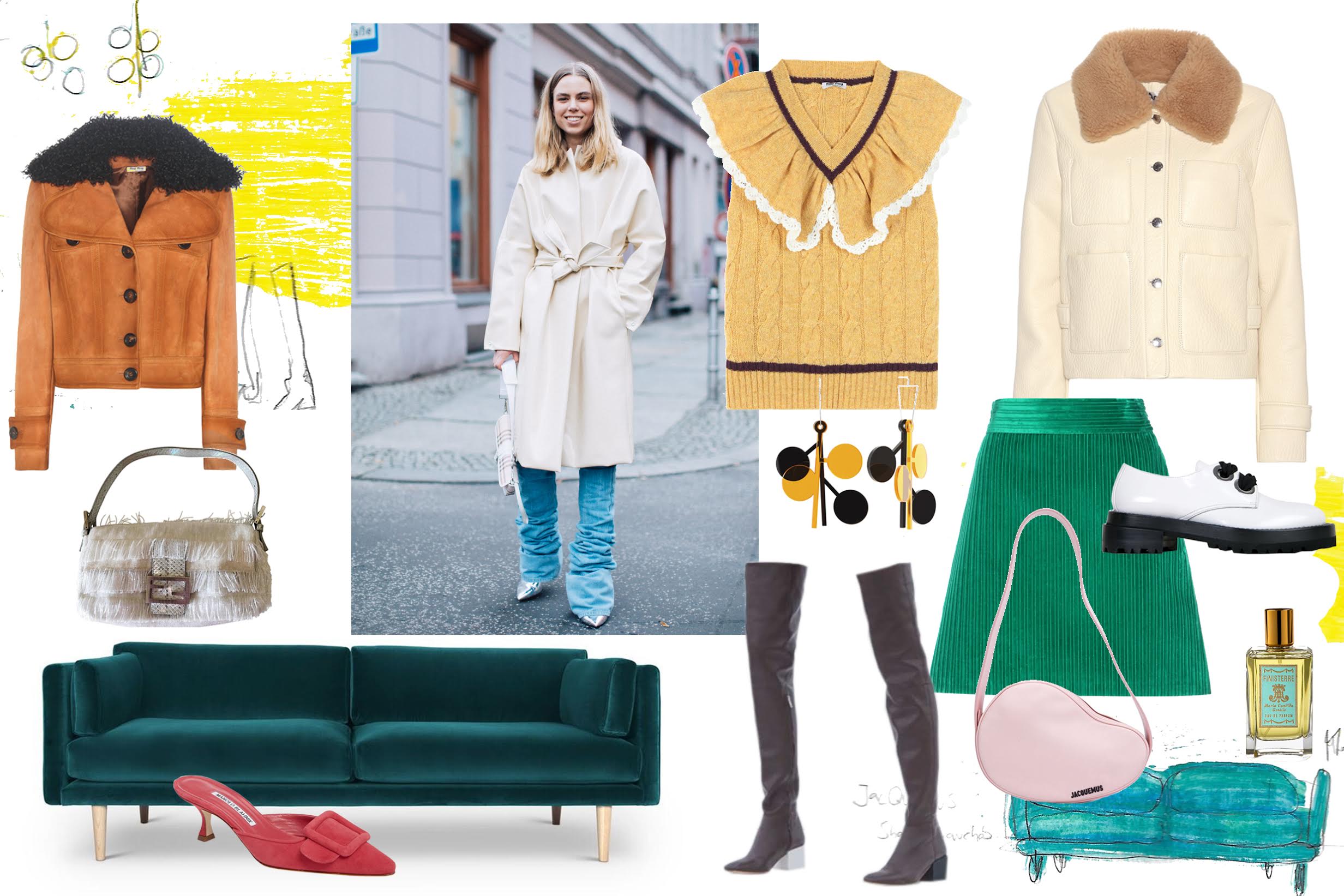 I love to ask my friends for their wishlist, holiday season or not. Laura works at Berlin's Voo store and is one of my Berlin fashion icons.
On this wishlist my favourite piece is actually not fashion but the Sigurd Larsen Sofa. I've been recently looking into getting my apartment more cozy and I was hunting velvet sofas and armchairs. This sofa is so simple and perfect and the price is actually quite good, I found it on a Danish online shop here.
The boots and pink bag can be found directly at Jacquemus ,
the earrings are by Atelier Kikala, which carries a variety of cool plastic earrings (another reason to ask friends in fashion for advice is to discover new gems),
The Fendi bag is available on Vestaire Collective, you can get Fendi's baguette bags for a really good deal there, the advantage is that these bags don't have a big hype now, yet they are beautiful and unique,
the perfume is available here.
More wishlist below