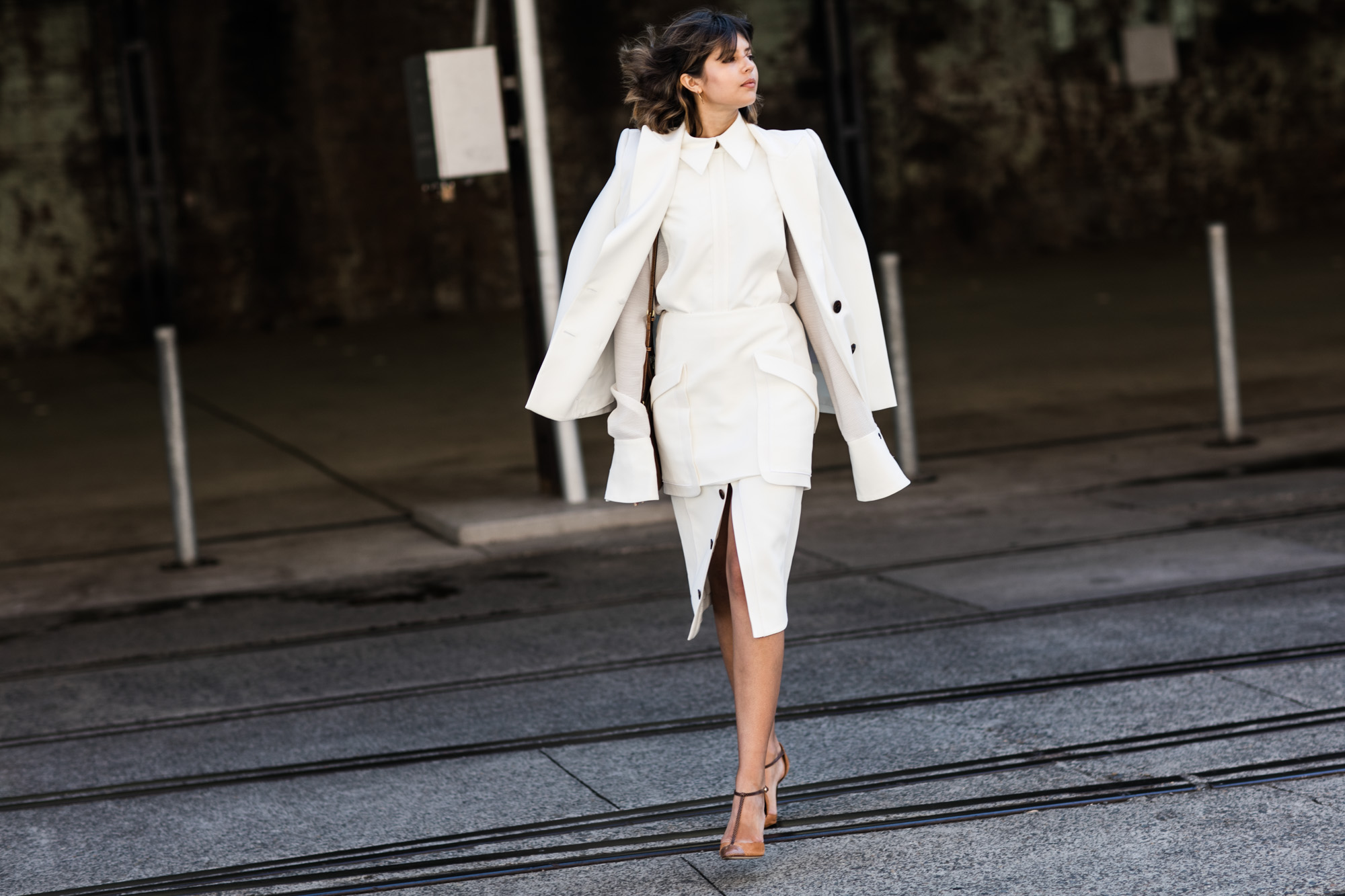 Talisa Sutton in Camilla and Marc
Back in Berlin after the best two weeks in Sydney, I'm trying to make sense of all the beautiful things I saw. Not an easy task after 25 hours of travel and severe jet lag, expect some typos in this report.
Officially this was the MBFWA Resort 2017 season and it was a great one for me. To be honest not in the sense of finding ground-breaking fashion. I even felt that some shows could could have been more simple presentations and that maybe four instead of six days would have been enough, but these are minor things.
The reason I love Sydney's fashion scene, is the ease and elegance you find. Clothes that one will actually want to wear right there, from day to night.
No one does a shirt and evening dress better than the Australians, you will find endless combinations of them in silk and cotton, often long, flowing, knotted or draped. And bell sleeves as initiated by Ellery, they are everywhere. In general wider shapes and layering that are very elegant and effortless.
I've put together some of my favourites here, sticking mostly to a monochromatic theme which is what I personally love in Sydney.
Ginger and Smart, Toni Maticevski
Probably the most famous Australian designer, Kym Ellery now shows in Paris, her designs are still everywhere on Sydney fashion week streets, the best of sleeves and bell buttons.
Sophisticated minimalism, interesting fabrics, one of my favourites is a black dress with large buttons, you see the skirt version on the photos below.
The star designer of MBFWA who opened the season. I found the show unfortunately over styled and appreciated his designs instead much more on the streets on girls like Talisa Sutton and Sara Donaldson. Beautiful designs with strong details.
I found the best shirt at Dion Lee's shop, front and back (and side buttoned). But really, what you find here is the most beautiful evening wear, long satin dresses, simple and elegant, I also fell in love with a simple satin shirt, that I would pair with trousers as my evening-out version of a dress.
Michael lo Sordo
More stunning simple and elegant evening dresses !
Definitely one of the coolest designers to watch, amazing shirts dresses, great blazers …
Now based in New York, I love Tome's cotton dresses and open-back shirts.
Kitx
A new discovery for me, beautiful satin dresses and two-pieces in warm creme colors.
A young newcomer designer, we've seen her initialized long-sleeved shirts already during Paris fashion week (on Camille Charriere among others). She's also doing great dresses and knitwear and surely much more in the future.
Jewellery
Dinosaur Designs and Holly Ryan (Gold Wavee earrings shown here on Carmen Hamilton). Also Alighieri, not from Australia but the designer spent a lot of time there and teamed up with Anna Quan this season, very strong raw pieces.
More
Scanlan Theodore – great basics, really good t-shirts !
Jac+ and Jack – easy-going lounge wear in natural fabrics, great Linen T-shirt, cashmere sweaters and scarves !
Rye Resort – beautiful swimwear !
I'm sure I'm missing plenty more, any favourites I should have mentioned ?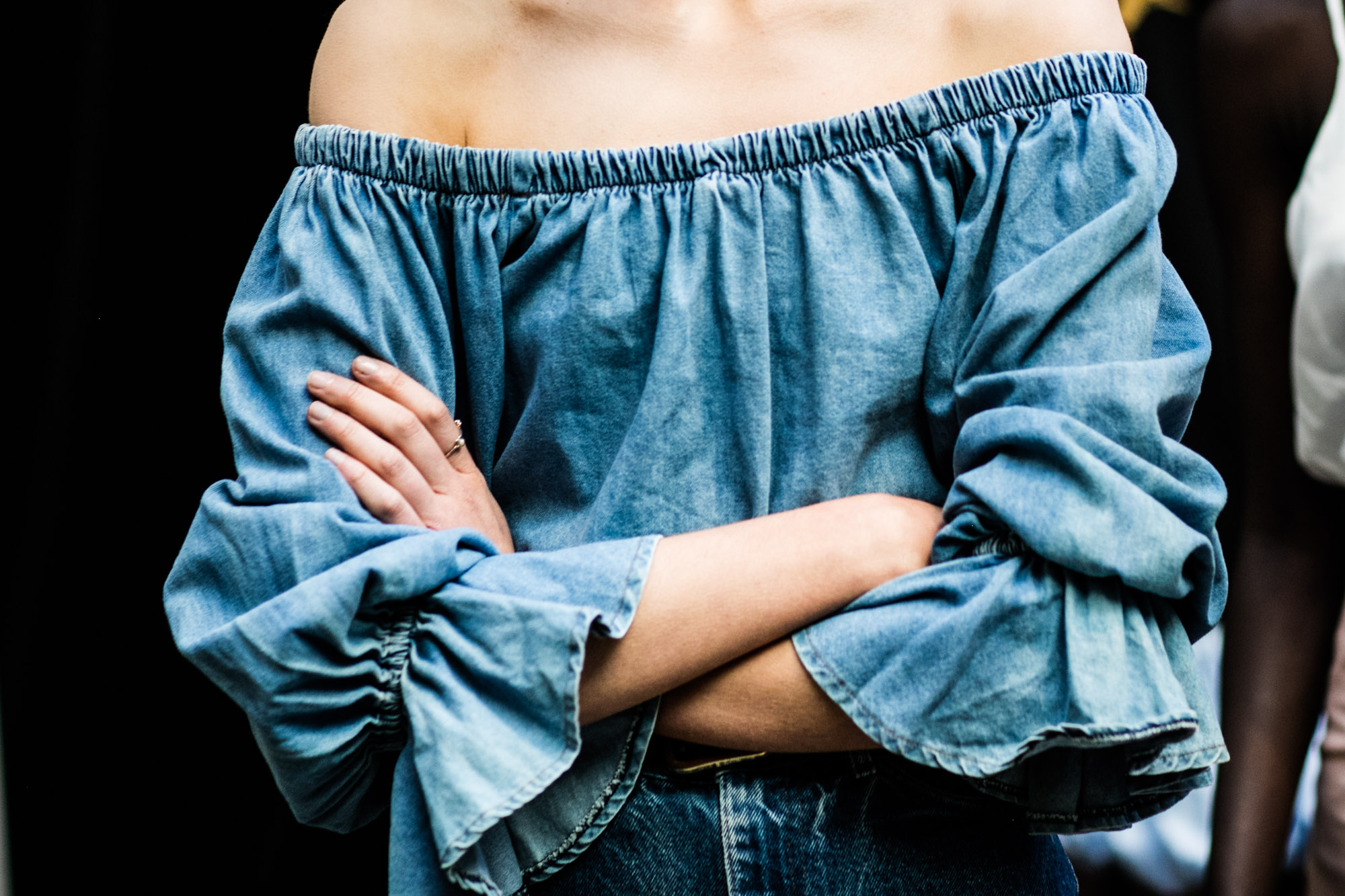 Carmen Hamilton wearing Holly Ryan earrings, Christopher Esber skirt on the right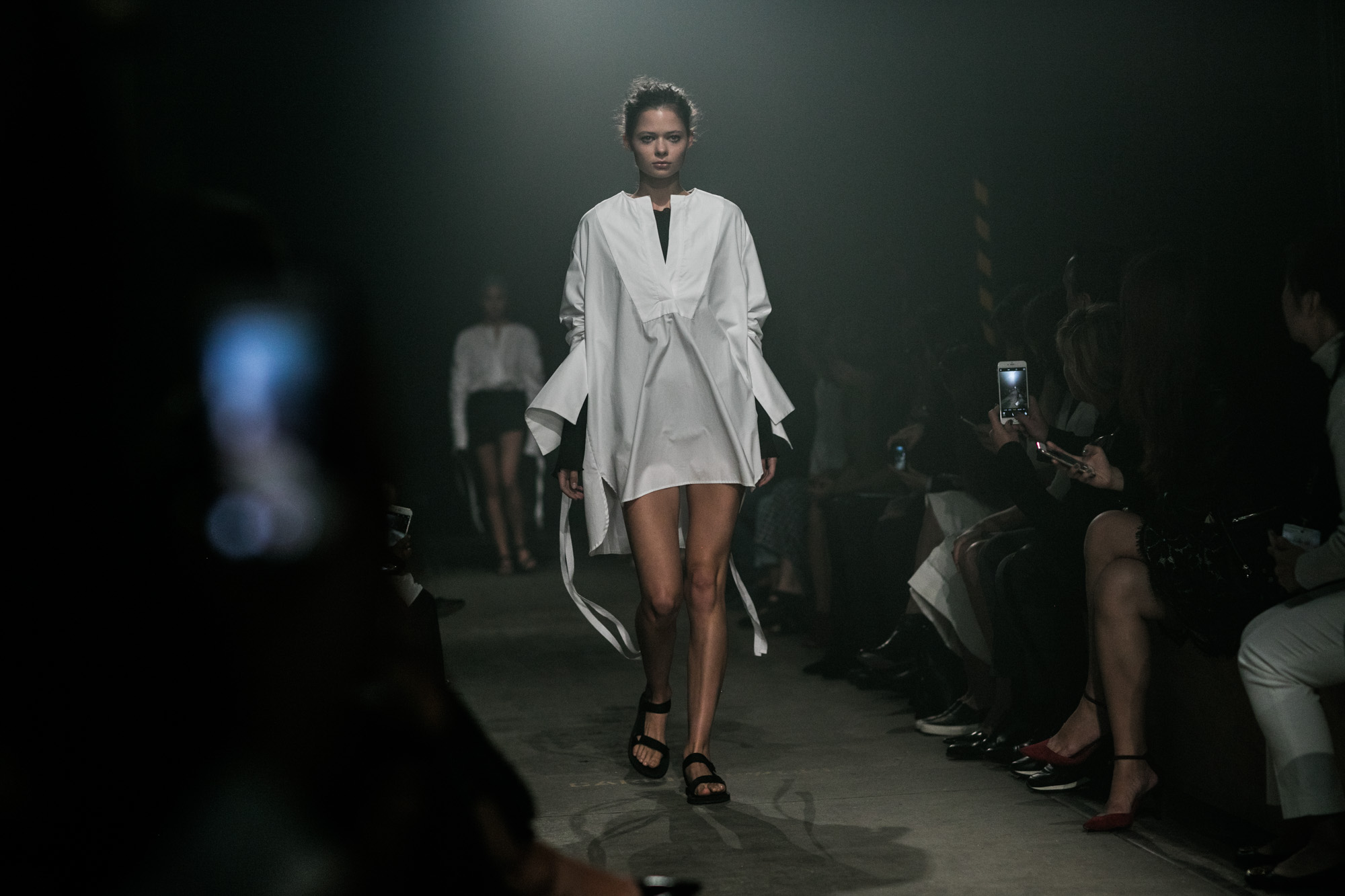 Georgia Alice
Dion Lee, Kitx, Anna Quan