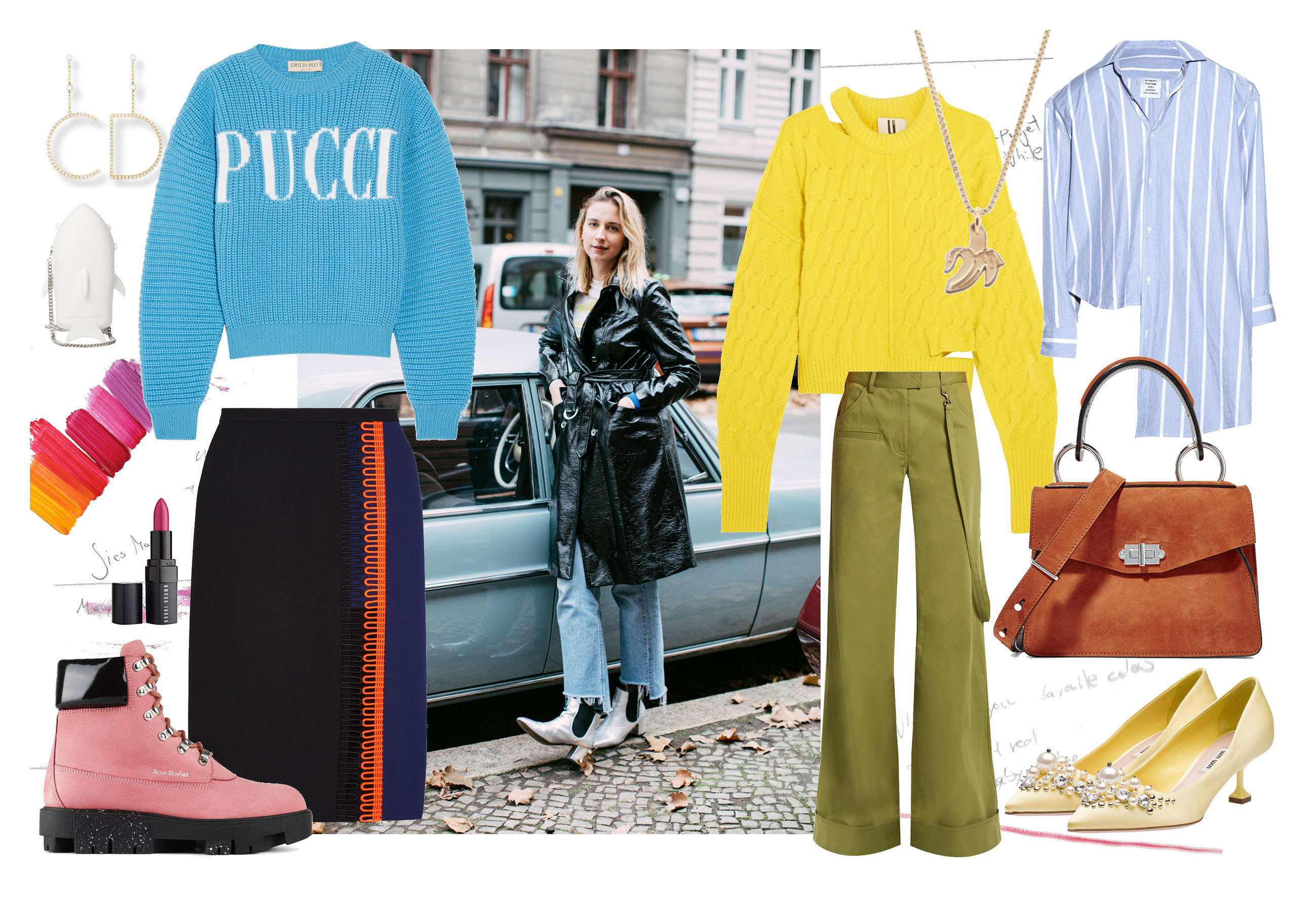 I recently got the chance to work with Réka on a shoot for the Corner Berlin. She's one of Berlin's young styling talents with an impressive resume for her 27 years, with shoots  Interview, Sleek, King Kong, L'official Germany.
She couldn't appear more nonchalant about it – what strikes me instead of any attitude is her big smile and just such a good friendly attitude. When it comes to styling, I was immediately a fan, she loves colors and she has the right way of mixing high and low and making things interesting but still wearable. Does that make sense ?
I asked Réka to put a wishlist together, selfishly as I am always looking for new style inspiration, and it couldn't get better than getting the advice from an expert.
Also, some questions I was curious about.
Hi Réka, how did you get started with styling and what do you love about it ?
Ever since I can remember clothes and fabrics played a huge role in my life, all the women in my family would sew clothes for themselves. They could do anything, from knitting to traditional hungarian embroidery. If you name it, they were probably able to do it, and of course, they taught me from early on. So it was not very surprising when I studied fashion design right after graduation. And during this time I realized that I wasn't only thinking of designing a piece of clothing, there was always an image in my mind that came along with it, a special occasion or situation in which the woman would wear it.
I still think it was destiny, that some months after I got my diploma, I was offered an internship at Süddeutsche Zeitung Magazin, and learned that there is more than just designing and I could actually do something with my way of thinking of clothes. After half a year I changed to Interview Magazine, and worked myself up from intern to editor. Last year I decided to start working as a freelancer.
The thing I love about styling is that, on one hand, I do something that is linked to my family, and on the other hand, I get the opportunity to see and feel all of the amazing clothes that all the best designers in the world came up with; and occasionally slip into them and pretend to be someone else for just a second.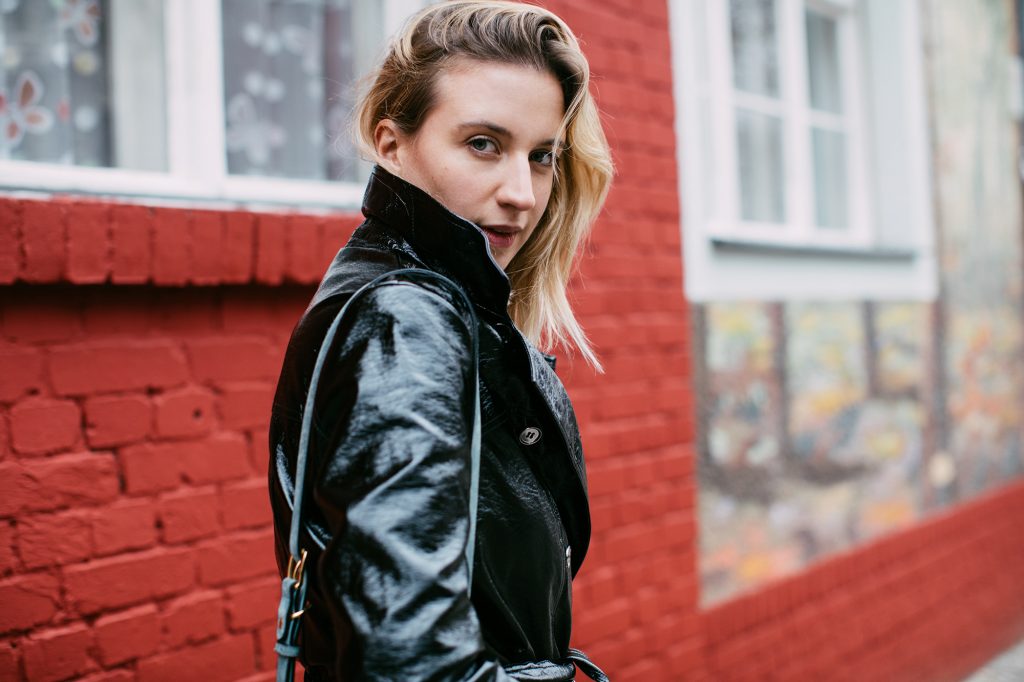 Do you have stylist's that inspire you ?
Oh yes, I admire the work of Elin Svahn, Karl Templer, Alastair McKimm and Robie Spencer.
Designers you look forward to in 2017 ?
Sies Marjan, Maryam Nassir Zadeh, Off-White, Y/Project.
What do you pack if you're limited to one carry on ?
Vintage Levi's, a pair of fancy shoes, a white shirt, sparkling earrings, a slip dress, classic white t-shirt, black suede Adidas Campus and a berry pink lipstick. Out of this selection, you can at least combine twelve outfits, and if you feel like elevating your look, you go for the earrings and the lipstick (the choice of lipstick in Reka's case would be a Bobby Brown in cosmic raspberry, her instruction how to use it: apply, let it work for a few moments and then wipe it off !).
Your favourite colors ?
light blue and every shade of red.
Réka is wearing:
coat: Archive by Alexa Chung for Marks & Spencer, sweater: Acne, pants: vintage Levi's, shoes: Topshop, tights: Wolford, bag: Marni