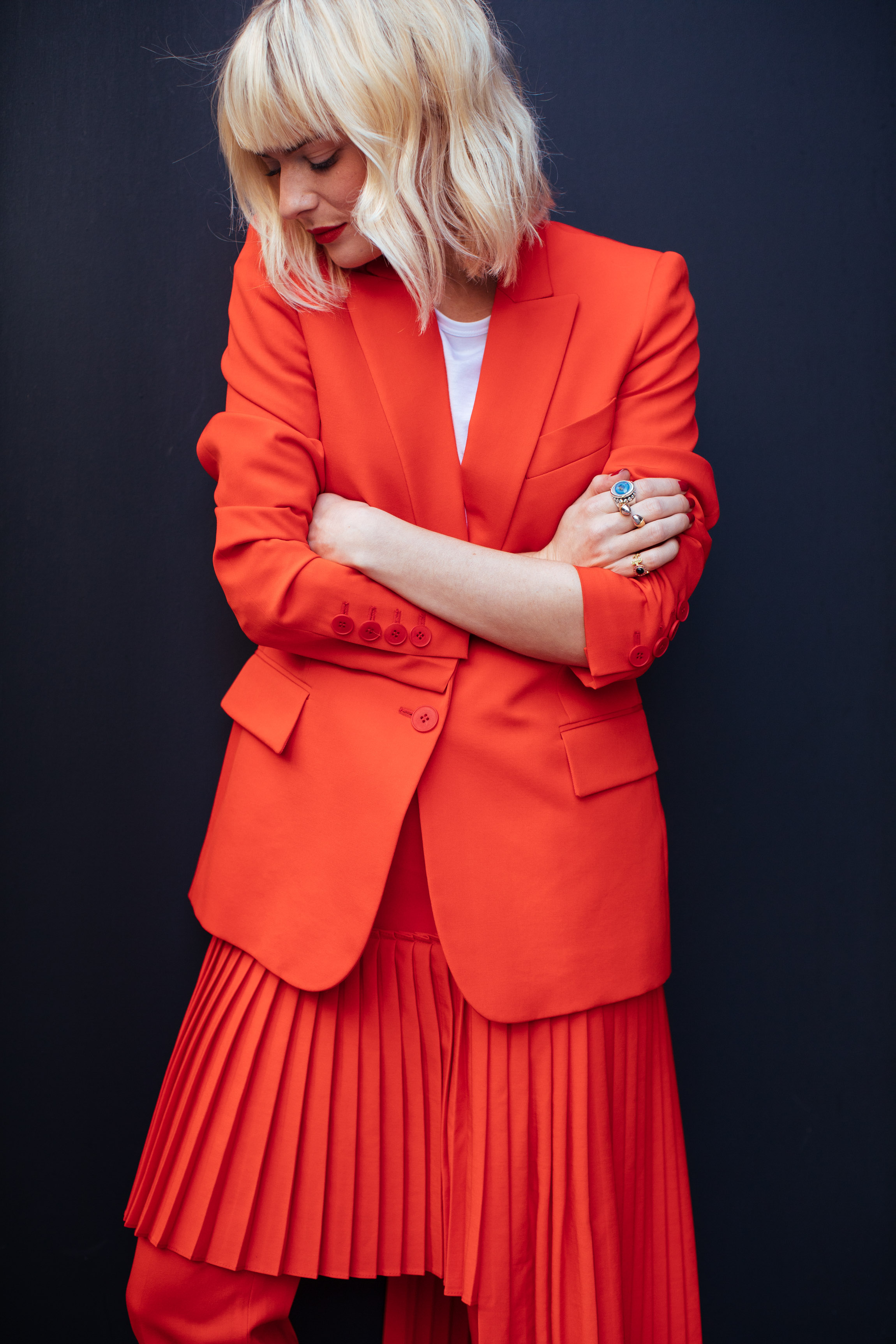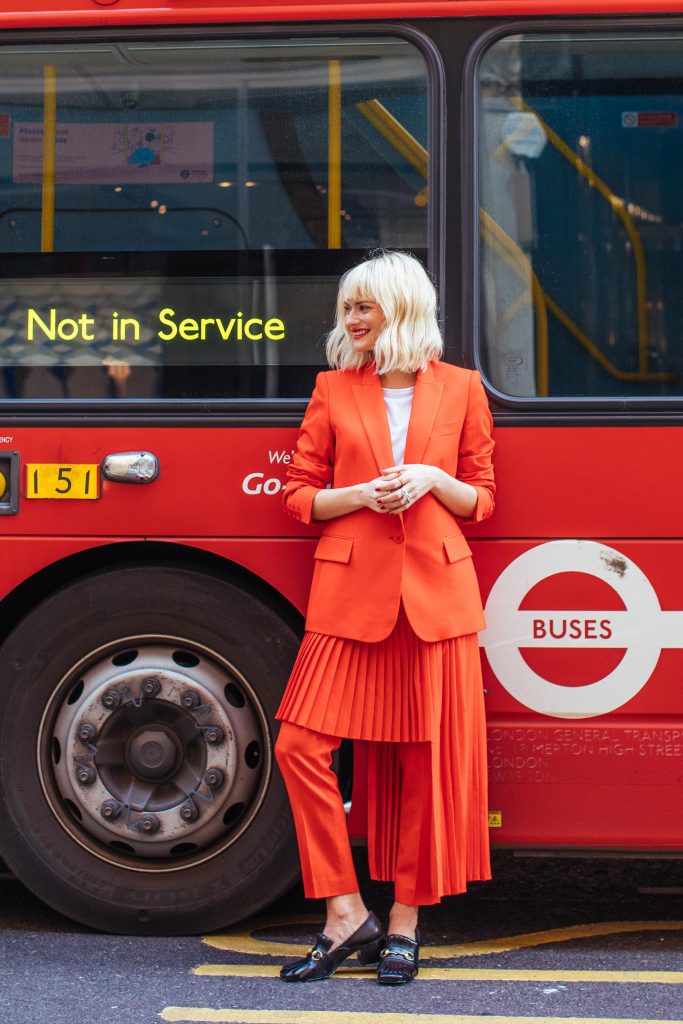 Pandora Sykes has never been afraid of bold choices. What I continuously appreciate about here style is the playfulness and the element of fun.
I was very excited to shoot with Pandora last week in London, this time far away from hectic fahionweek with a chance to catch up. Head to Pandora's blog to see the whole story that was shot for Harvey Nichols.
Red suit by Stella McCartney.