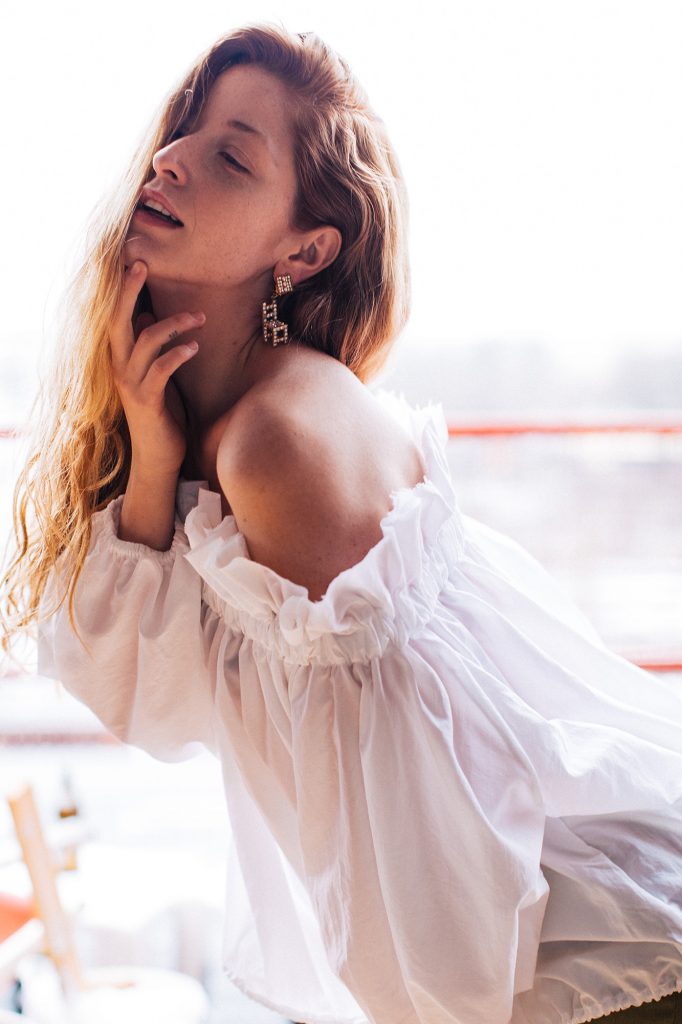 I finally met Stella von Senger, the young Berliner and mom with striking full red hair and enviable coolness. We shot in her equally inspiring home, full of space, color and and eclectic mix of furniture –  for hey woman ! where she is a contributing editor for everything beauty.
Stella is a recently named it-girl, terribly overused term, but how do you call someone that is all over instagram ? The thing is, she really is the sweetest girl with an amazing talent for make-up, among other creative skills. A recent cover for Vogue Ukraine sticks to my mind, the models look super natural with red cheeks and red lips as if they've been walking through the snow for hours. Not a typical cover shot, and so beautiful.
Here are some photos from this recent encounter with this new friend, find the whole story on hey woman.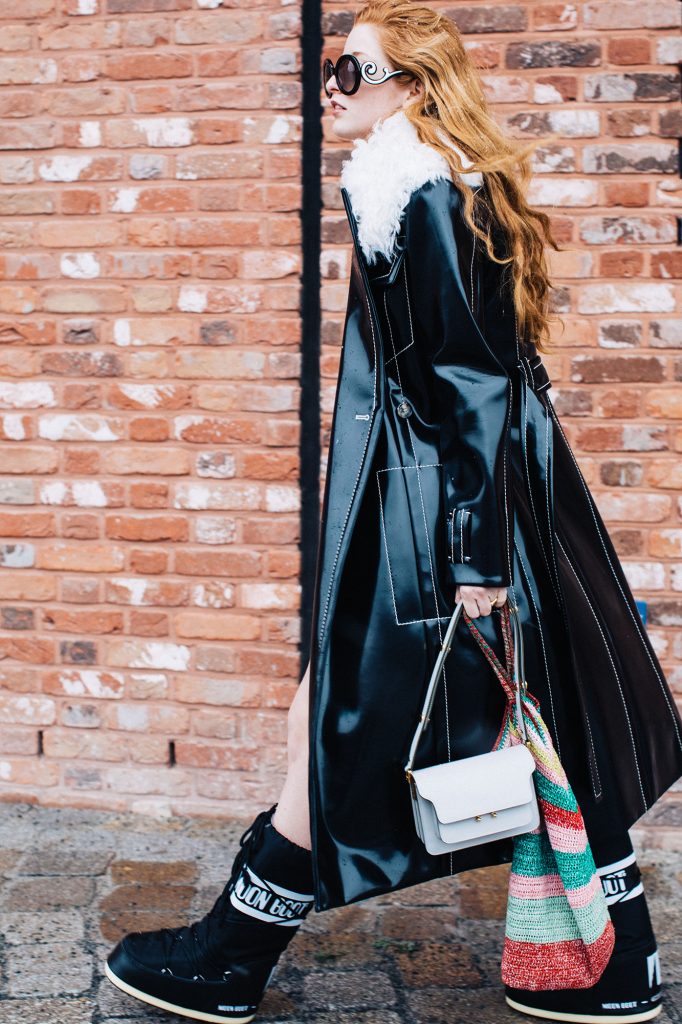 [
Stella is wearing:
Opener: Jacquemus; bag: LOEWE
White off-the-shoulder top: Marques'Almeida, golden bag: William Fan
Denim coat: Balenciaga, jeans: H&M
Fringed backless top: William Fan, silk trousers: Dries van Noten
Vinyl coat: Proenza Schouler, Moonboots, Marni bag
Skirt: Miu Miu: backless top: Rosetta Getty