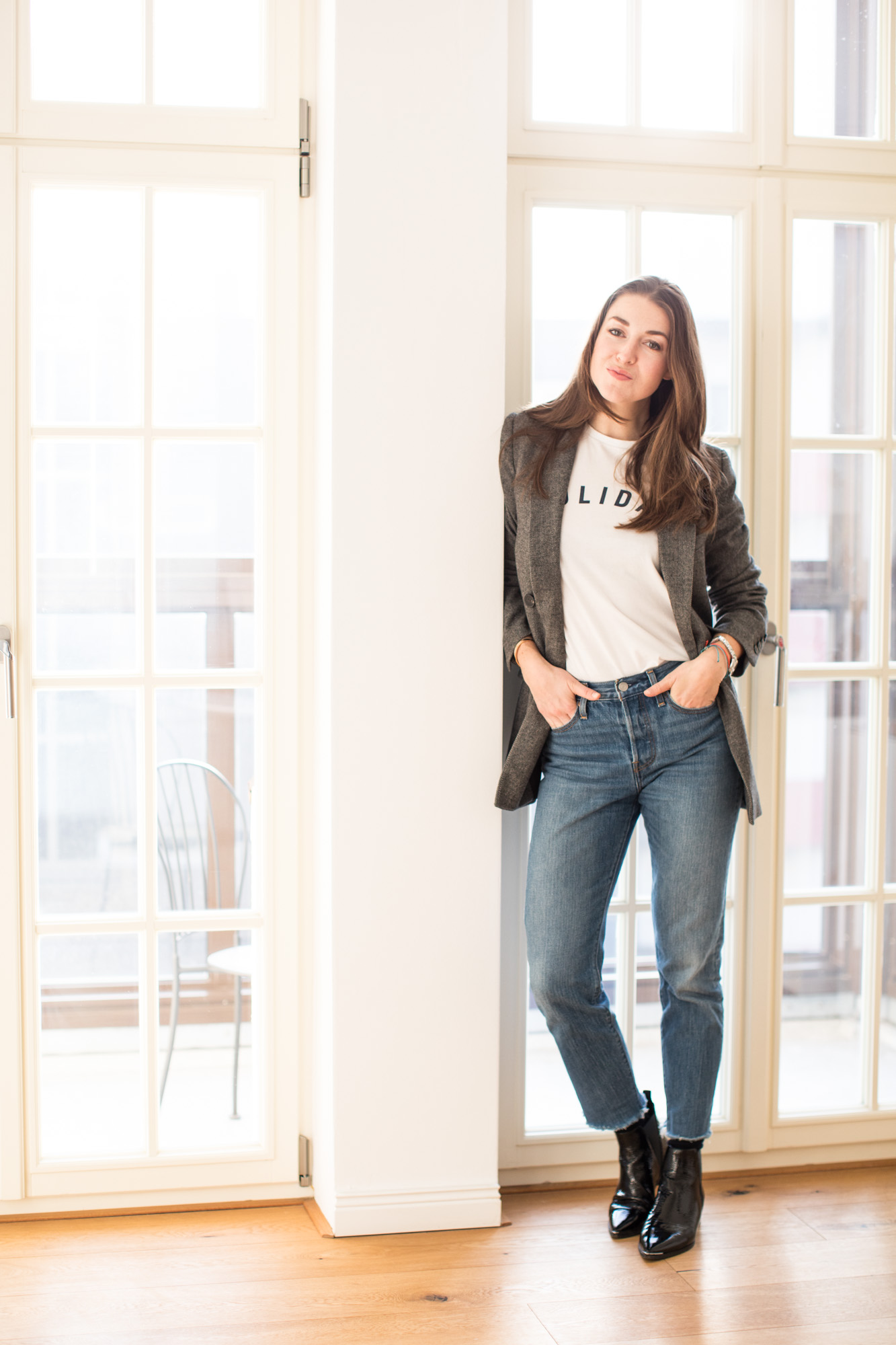 Like many of my friends, I met Carola through work a few years ago. She was working as Online PR & Social Media manager at the Online Luxury Boutique MyTheresa at the time. We did a short project together and I only briefly met her during NYFW  –  thankfully we stayed in touch and became friends, which I credit Carola for. It sounds easy but staying in touch takes some conscious effort, I learned over the years how precious good longterm relations are.
Fast forward three years later and Carola now 32 owns her own PR agency, C. Seher Public Relations. One of her clients is Luxottica, the Italian group behind some of the biggest eyewear brands, so Carola's office is always filled with the coolest shades by Prada, Dolce & Gabbana, Ray-Ban and Co.
PR has always been a sort of mystery to me – what is the job really about? It definitely takes a certain type of person – in Carola's case outgoing, always charming, interested and elegant.
She fits the part of a young entrepreneur in the fashion world perfectly, but more importantly she stands out with a unique approach and style which I think is key to success.
I was excited to talk with Carola about her job and to photograph her in her Berlin office, in the historic Cumberland House. As you can see, the lady has great style, I love her mix of feminine and low key, and you can see a bit of Italian playfulness in her looks, it happens that she lived in Milan for a few years.
Hi Carola, how did you discover your passion for Public Relations, how did you get started ?
It was really by chance. After business school, I started out working for an Italian luxury brand as a wholesale assistant. I was mostly dealing with numbers and endless excel files but my favourite part about the job was being in the showroom, talking to clients and explaining the collection and history of the brand. I was always passionate about storytelling. To me this is what makes a brand successful and desirable and I guess I wanted to be a part of that. That's why I joined mytheresa.com and started building their digital communication channels. It was all very new and exciting at the time!
Can you explain in the most simple way what PR means, what is the job of a PR person ? 
PR is all about influence – in a positive way. It is my job to represent my clients and give them access to my network of editors, bloggers and digital influencers. So it's crucial to be well-connected and constantly in touch. I have always been a curious person and I love to meet people and exchange opinions and ideas. My network is my biggest asset and I want to provide a valuable source of inspiration and information for this network. That doesn't mean bombarding editors with anonymous mass mailings but rather selecting carefully who to approach for which piece of information or story angle. Also, as a PR person you just have to know the media landscape very well. It sounds so simple but I spend a lot of time reading and scanning the newspaper stands.
How big is your company, and how is your PR company different from others ?
The company is still very small. I currently have a team of three and we are looking to hire someone else next year. Working in a small team means that everyone has quite a high level of responsibility and is able to follow a project through from A to Z. That makes us fast and flexible and allows for a personal approach. I believe that the way we include social media and especially Instagram into our mix is still quite unique. Most of the people I work with cite Instagram as their number one source for inspiration. So why should we not use this channel for our brands and create good content for it? And believe me: a great Instagram channel for a PR agency is not just about reposting clippings from print magazines. Not at all.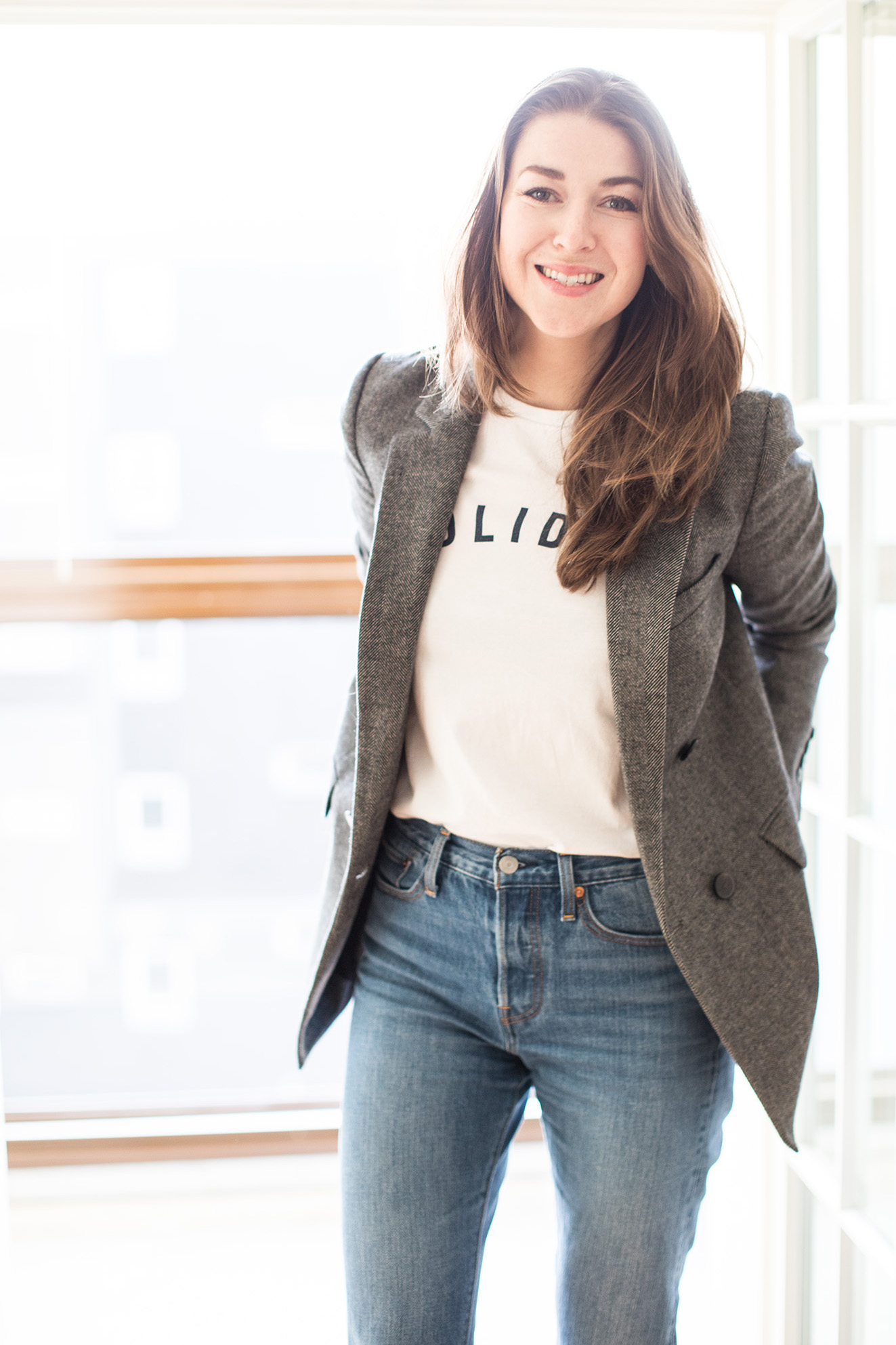 Let's say you dream far ahead, could you see yourself as head of a bigger company or do you prefer to work in a more boutique style environment?
Tough question! I never saw myself running a PR agency in the first place so I guess YES. However, I must say that the personal and customised approach that we can offer to our clients now would be more difficult to pull off on a larger scale. But it all depends on your team and I truly believe that with the right people you can achieve anything. Then of course it's also a matter of the right structures.
What was different than what you expected, what surprised you even? What are you passionate about in PR?
I am still surprised yet very happy about the fact that Berlin has developed into this perfect communication hub. I could not imagine a better place to run my agency right now. The German market remains strong while the city is so international and well-connected. It still leaves enough room for creatives to develop and it has a vibrant very interesting art scene.
I think that PR is an industry that allows women to incorporate and excel through their natural talents. PR requires emotional intelligence, sensitivity and dedication – all very female attributes. I have met some of the brightest and most talented females through my job and I want to create an inspiring, motivating and – yes- challenging workplace for them. I wouldn't consider myself a die-hard feminist. I just love working with strong women!
Are there downsides ?
Yes, absolutely. I won't complain but I am working crazy hours right now. PR is all about personal relationships so you just have to be very present.
I can tell that you are very much a business person but also very creative, how important are these aspects for your job?
They are both equally important I would say. You can't run your own business if you don't have an entrepreneurial spirit. An entrepreneur is a very specific profile of person.  You have to be overly optimistic. You have to know lots of things. And you just have to know your numbers. At the same time I am actually a creative soul who likes to dream and be inspired. I am very sensitive towards trends, directions and consumer habits and I try to constantly reflect on our actions and ways of working. This industry is changing rapidly and I want to be open, flexible and fast.
What does a typical week look like ?
It really depends on whether I'm travelling or not. Not two days are the same – but I like to have some kind of framework around my day.
So typically I start with checking daily coverage online and in print press and then trying to identify new opportunities. I like to include my team in every part of what is going on so I always have a quick informal chat with the team to see what is going on in their day.
I usually have meetings throughout the day, sometimes internal meetings and sometimes these are with stylists or editors who come into the showroom to look at the collections. Then I usually have 2-3 lunch meetings per week and a few evening events.
We spoke about the changes in print and digital, of course this also affects your work. Where do you see your focus, do you think you think your generation has an easier access to understanding new ways of communication ? Do you have predictions or wishes for this business ?
I believe we are one of the few agencies that have approached digital media very early on and understood that communicating successfully is today very much a mix of traditional print and online media. At mytheresa.com I learned that speed is important and I also understood the value of image and the opportunities that video offers you. So I'm trying to integrate this into the way we work.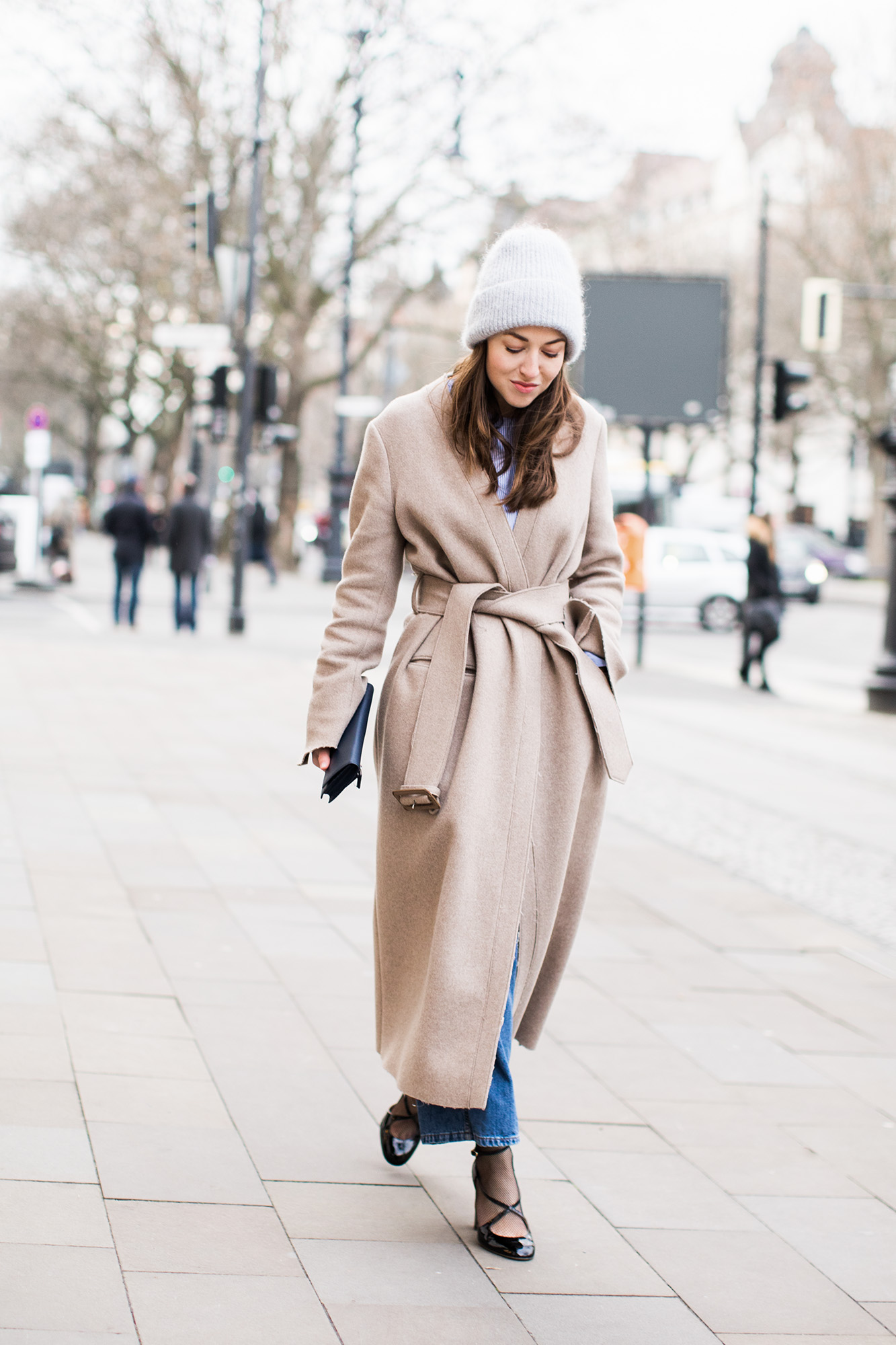 What are some of your favourite recent projects ?
For Luxottica we have just launched this digital project called 'Class of 2016'. It's a really cool and fun campaign that we developed together with DAZED Digital and shot in the style of a traditional high school  year book. Just that your class members are the likes of Hari Nef, Iris Apfel, Rejjie Snow, Mike the Ruler, Gray Sorrenti, and Mae Lapres who are putting a modern spin on traditional high school stereotypes. The campaign is not about individual brands or collections but rather celebrating the optical frames trend. Working with transgender model Hari Nef was fascinating! She is so smart.
Finally, coming to your style, you lived in Milan for a few years and I can see that your style is very influenced by Italians. It's very feminine but also playful. How important is fashion and the way you dress for your job?
I have always been passionate about fashion and I guess my style reflects that. I like to dress up for work and add a playful twist to my outfits. It can be a weird shoe or wide-legged pants. When I lived in Italy I was way more experimental though. I had all these printed dresses and I was wearing turbans and statement jewelry every day. Milan is one of the most elegant places in the world – and it's not just about the way that people dress. There is a sense of refinement in everyday life that is just fascinating. My entire aesthetic has been shaped by Milan. I began to understand fashion there.
Who are your favourite designers right now?
I have my all-time favourites whose collections and style I have followed for years like Marni, J.W. Anderson and Miu Miu of course. Miuccia Prada is probably one of the females that I admire the most. Her aesthetic and creative spirit are just beyond … But I am recently very much into Ellery and this new NYC brand Khaite that they sell at The Line. Oh and I adore Tabitha Simmons. She is a really cool woman!
What are you looking forward to in 2017 ?
Many things! The future is bright. I really look forward to expand our digital expertise and grow our team. I also want to dedicate more time to markets like Switzerland and Austria where the media landscape is small and yet very important. And I can't wait to travel to Japan which is a trip that I have been planning in my head for years. I am so curious about this place. Just like I am curious about Russia. Let's see what else 2017 has to offer;-).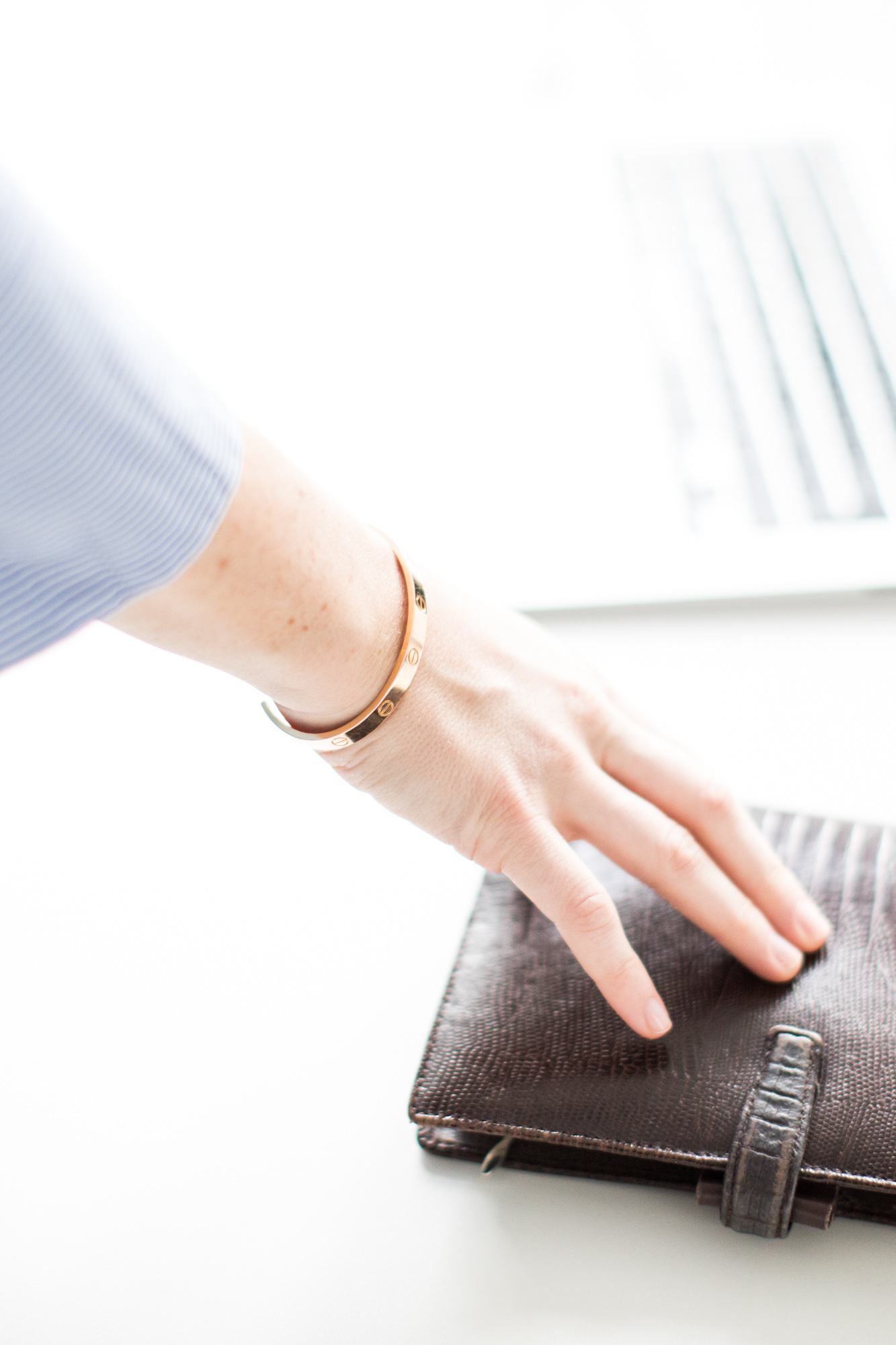 Carola's READING LIST:
DAILY:
FOR OUTFIT INSPO:
Sandra Semburg (TRUE!) … thanks Carola
INSTAGRAM:
FOOD & RESTAURANTS:
_________________
Carola is wearing :
Picture 1: Blazer by Zara, t-shirt by Holiday Magazine, jeans by Levi's, boots by Acne
Picture 2: Top: Zara, jeans: Dries van Noten, shoes: Valentino, fishnet socks: Kunert
Picture 5: Coat: Joseph, beanie: Acne, pouch: Prada