I met Mia on a photo assignment last summer when I photographed over 30 Creatives in Berlin. It was a special assignment to me because everyone I met was so interesting and different, it was really more like meeting new friends and it was almost a dream job if it hadn't been for the tight schedule. And it made me like Berlin a little bit more.
Meeting Mia was one of the more special encounters. Greeting me in her stunning Friedrichshain apartment (beautfiful minimalist space, rooftop garden, aahh …), I was greated by this charming classy lady in a beautiful Lala Berlin Silk Ensemble. It seemed that everything she had created around herself was beautiful and serene and she carried herself the same way. Mia has an extremely busy job as owner and Creative Consultant of PRAG Agency which represents cool and high end European designers. It made me wonder how she keeps it all together seemingly with such ease.
I went to see Mia again last month in her new stylish showroom and offices which look as great as expected. I would have liked to stay all day to try on some amazing pieces by LALA Berlin, Odeeh, Thu Thu or my newer discovery Belgian designer Christian Wijnant. Mia's latest coup is getting to work with the new luxury label of H&M, & other stories, have you seen the Teaser video, isn't it beautiful ? I can't wait to check out the collection, the store opening is dangerously close to my house …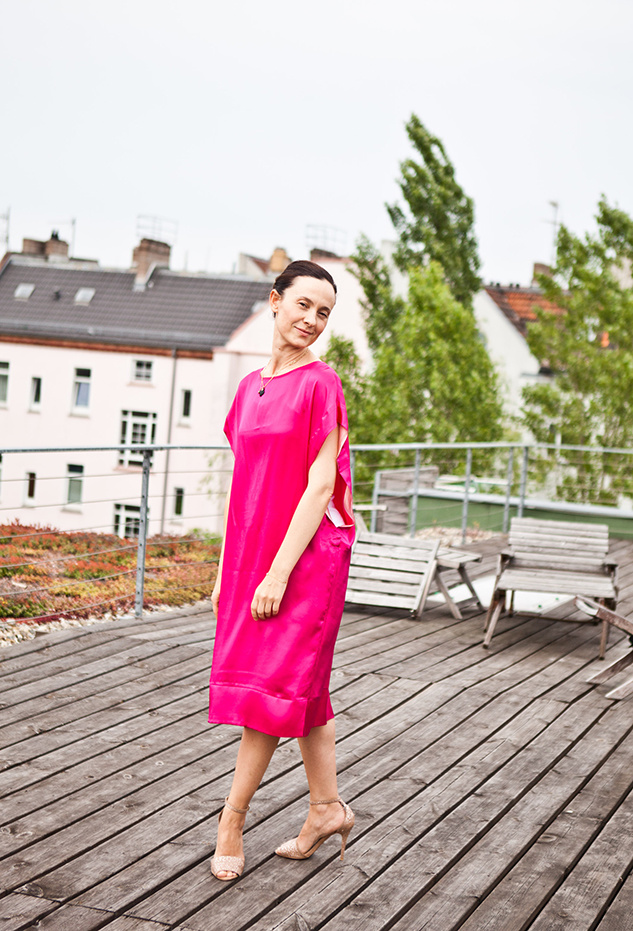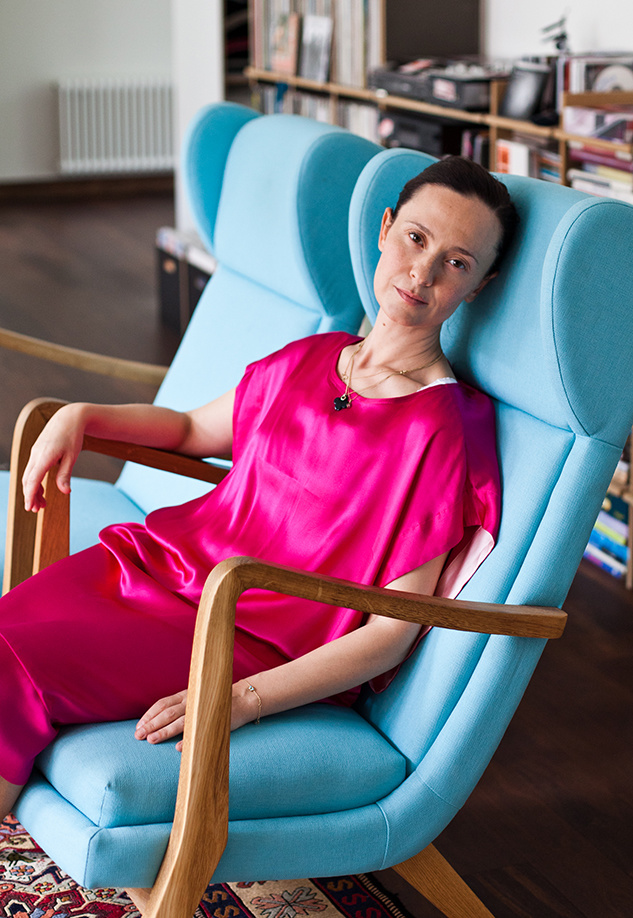 Mia in her Berlin home wearing a LALA Berlin silk ensemble and a pink dress by Sabrina Dehoff. Besides the Berlin labels Mia represents she loves to wear Céline and Marni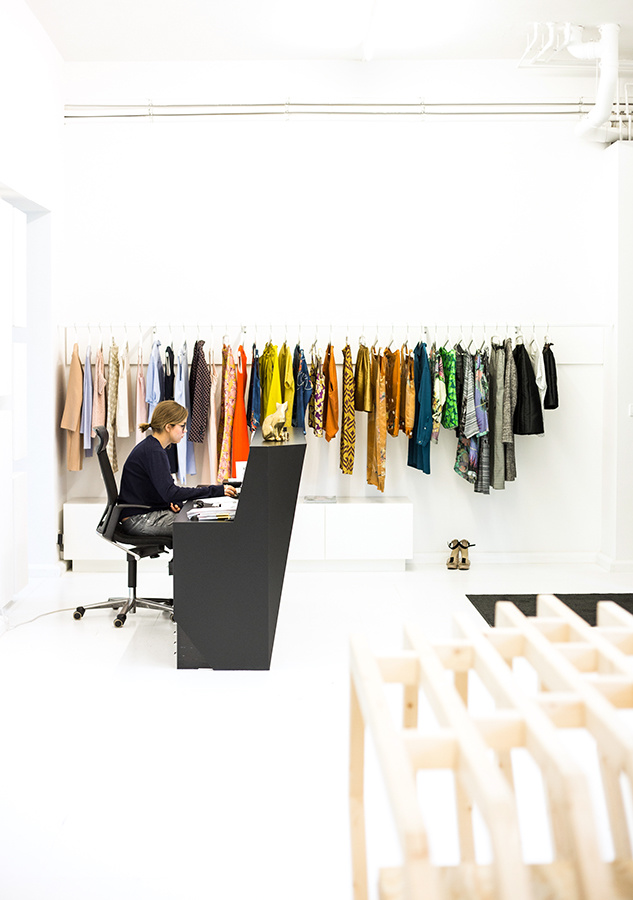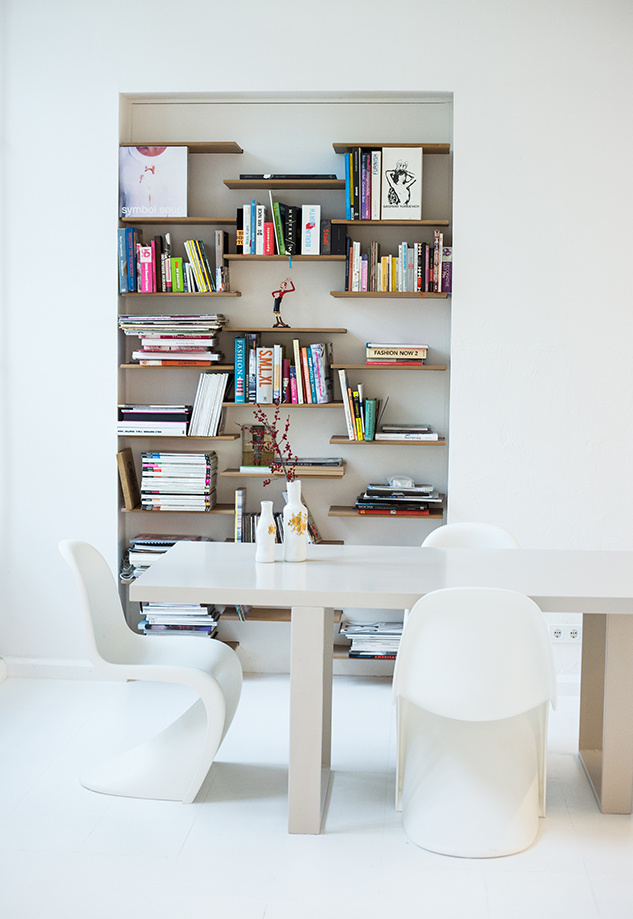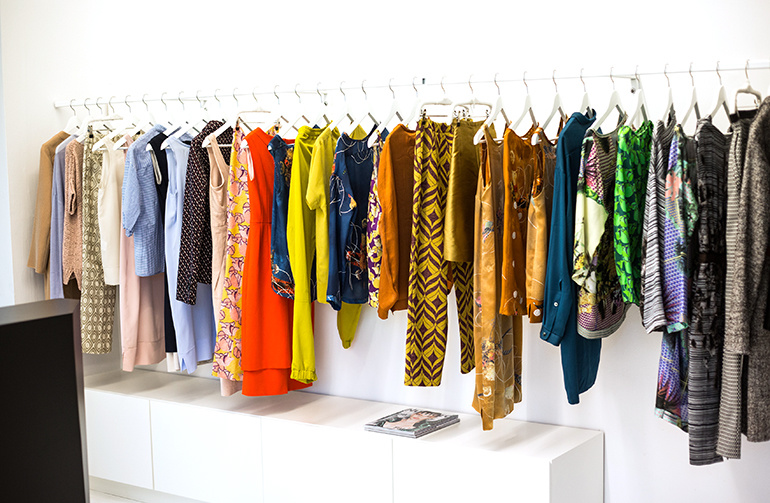 Prag agency's showroom and offices designed by Mias husband, architect Amir Abadi.