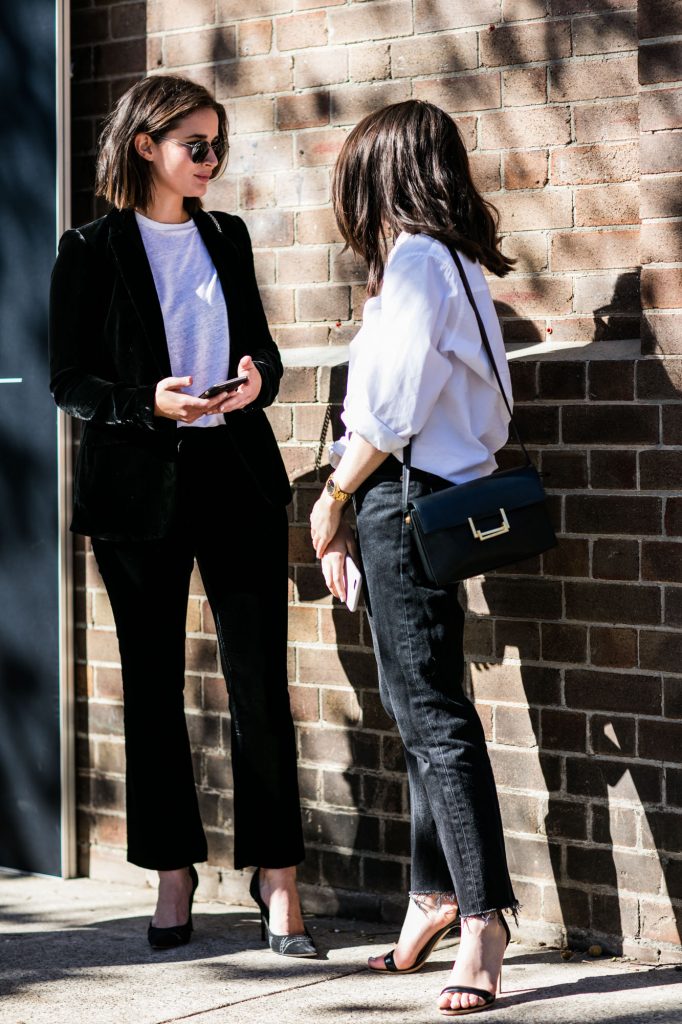 Sara Donaldson and Georgia Martin in the perfect black and white uniforms in Sydney.
Waiting to see what these two are up to with their upcoming online store The Undone.
I've admired the clean, bright aesthetic of Australian bloggers for a while, beautiful sites with large images, and clothes that one will want to shop right there. Sara is one of the top, she doesn't only continually propose the best basics (especially shirts !), she is also an expert on beauty.
So this should be a project to look out for.